In this Denon AVR-X3700H review, we will take a closer look at the key features of the receiver and find out how it can compete with more expensive models.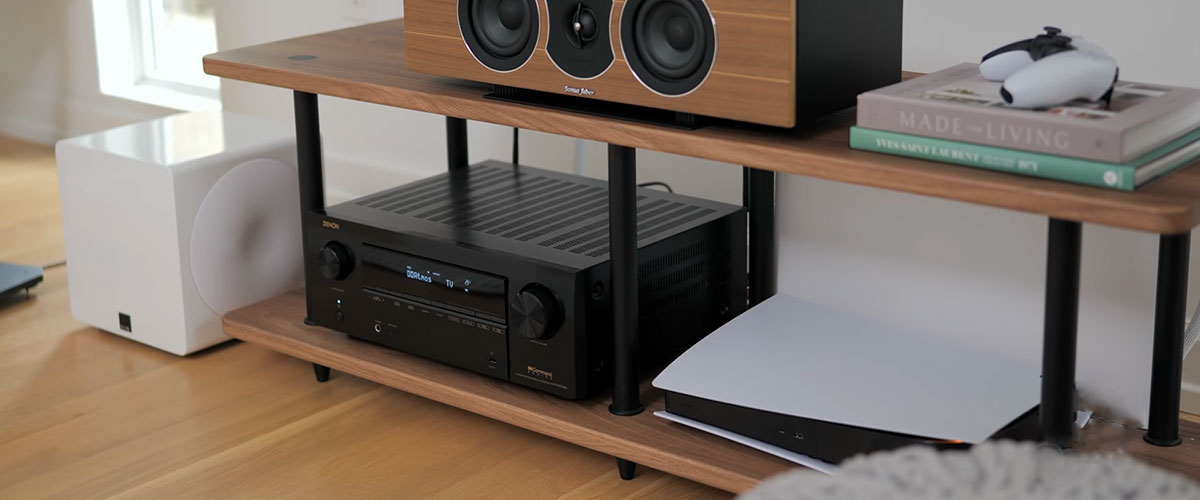 For instance, this receiver shares the same key features as the more expensive AVR-X4700H, however, there are some differences you will notice in the text below. Overall, Denon AVR-X3700H is a mid-priced option that saves them some money but still has all the features they need.
Build and design
Denon AVR-X3700H measures 17.1 x 14.8 x 6.5 inches (WxDxH) and weighs 31 pounds. It has a black finish with a brushed metal faceplate and an information display in the center that shows all the essential information at a glance. The buttons and knobs are all hidden away neatly.
One of the minor nitpicks about the receiver's design is that the power button is a bit small and difficult to press. The volume knob is also quite sensitive, so it's easy to accidentally turn it up or down too far by accident.
Actually, Denon AVR-X3700H looks similar to its older brother, the AVR-X4700H. The only real difference is that the AVR-X3700H is a little bit smaller and lacks a few of the more advanced ports. However, it does not take up too much space and fits nicely into most AV cabinets.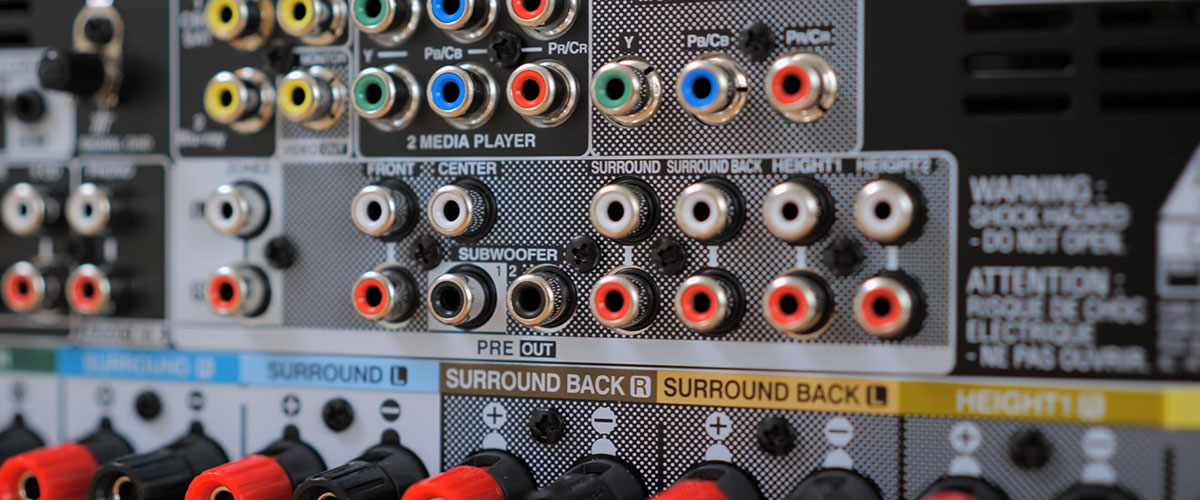 Features and specs
Denon AVR-X3700H has 9 channels and delivers 125 watts per each one. Compared with other receivers I tested before, it's more than enough even for a spacious house. Multi-room supports audio sources for two zones.
As for the ports, I think that Denon AVR-X3700H has just about everything you could need. On the back of the receiver, you will find eight HDMI ports, though I needed only four of them to plug in the TV, soundbar, Sony Playstation, and laptop without having to worry about running out of ports. It also has built-in HEOS that lets you play music from your own library or streaming apps like Spotify, Pandora, and Amazon Music. As for me, I generally pair the receiver with my phone using Wi-Fi and Bluetooth. By the way, it was a pleasant surprise to control the receiver with Siri voice commands.
Denon AVR-X3700H features an advanced video processor that is up to 4K/60Hz. Support for HDR10, Dolby Vision, HLG, and lossless file formats like FLAC, WAV, and ALAC adds extra quality to everything you watch or play. Plus, you get access to different audio decoding technologies, including Dolby TrueHD, Dolby Atmos, DTS-HD Master Audio, and DTS:X.
One of the coolest Denon AVR-X3700H's specifications is its ability to mix two-channel stereo sources to create a virtual surround sound experience. So, you are able to watch TV shows or movies that are not in surround sound. The receiver will automatically create a surround sound experience by using its algorithms.
Sound
Once you have everything connected, you can start listening to music right away. I tested Denon AVR-X3700H with a variety of music genres like jazz, rock, and indie. All of them sounded flawless and music filled my large living room to the fullest. I think that it was Audyssey MultEQ XT32 that did a great job of calibrating the sound of the receiver to my room. In other words, the system compensated for the acoustics of my room and made sound well-balanced, no matter where I was sitting.
Verdict about Denon AVR-X3700H
Denon AVR-X3700H has a lot of features you usually don't find in this price range. It delivers powerful sound quality that can fill large rooms, support the latest audio formats, and has an advanced video processor. So, I highly recommend the Denon AVR-X3700H for its reasonable price.
We are supported by our audience. When you purchase through links on our site, we may earn an affiliate commission at no extra cost to you.
Our newsletter
* We will never send you spam or share your email with third parties