In this Pioneer's Elite SC-LX704 review we will take a look at one of the company's top-of-the-line AV receivers. It is a full-featured AV receiver with a bevy of advanced audio processing capabilities that should appeal to a wide range of users. While it's not the cheapest receiver on the market, it definitely offers a full performance.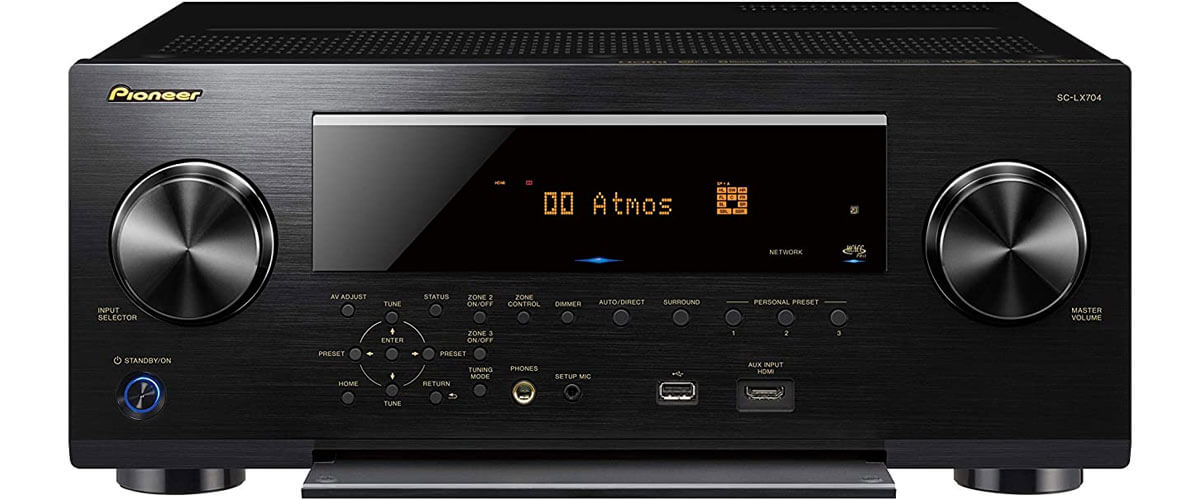 Build and design
The Pioneer Elite SC-LX704 has a sleek and elegant design that will look great in any home theater setup. The front panel is glossy black with a silver Pioneer logo in the center. The rest of the receiver is made of high-quality materials and feels very solid. It's not too big or bulky, and the front panel is relatively uncluttered. The receiver also has a built-in AM/FM tuner and comes with remote control. From my point of view, the buttons on the remote are a bit small and cramped. Even so, they become convenient once you get used to them.
The SC-LX704 is relatively easy to set up. The onscreen display is clear and easy to navigate, and the receiver comes with a well-written manual that will help you get everything up and running in no time. Included setup microphone makes calibrating your speakers a breeze.
Features and specs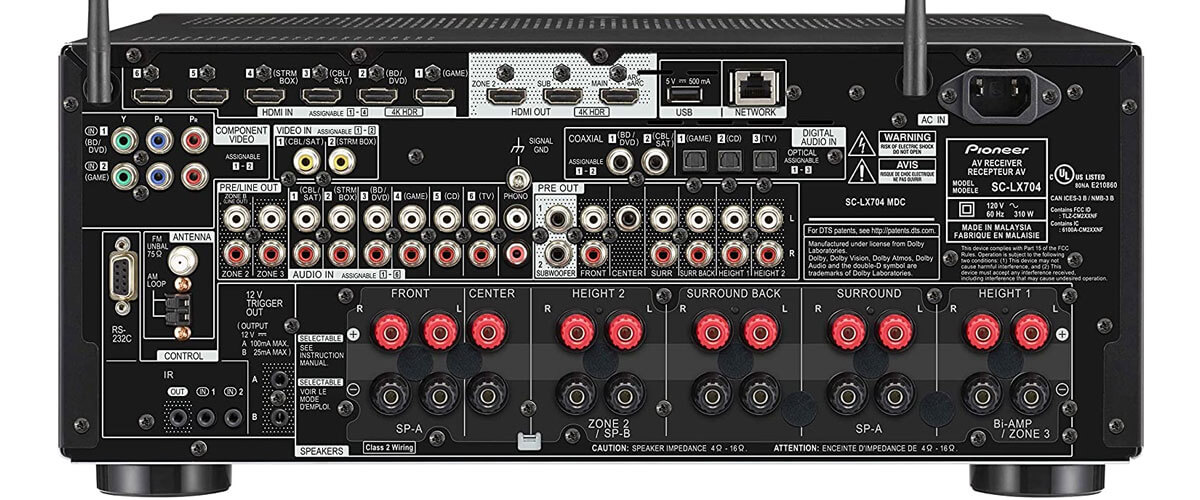 Let's see what features Pioneer Elite SC-LX704 hides inside. The receiver has a 9.2-channel amplifier and a power output of 140 watts per channel (8 ohms, 20 Hz – 20 kHz, 0.08% THD). Thanks to the A/B speaker, it's possible to use two different types of speakers. At the same, the Bi-Amp mode allows using the front left and right channels for bi-amp operation with compatible speakers. In addition, Multi-Tone Control adjusts the sound of each individual channel to match your speakers.
The SC-LX704 has a variety of inputs and outputs, including HDMI, a subwoofer output, an RS-232C port for integration with custom control systems, and a USB port for connecting a storage device. You can wirelessly stream audio from your mobile devices, using built-in Wi-Fi and Bluetooth, or connect wirelessly to speakers and favorite services like Spotify, Pandora, and Tidal. There's also support for AirPlay, Chromecast, and DNLA. If you're into vinyl, the SC-LX704 has a phono input for connecting to a turntable.
The Pioneer Elite SC-LX704 also supports 4K Ultra HD pass-through with HDR support. This means that you'll be able to enjoy the latest and greatest in video quality, without having to worry about compatibility issues. The receiver comes with a variety of pre-set sound modes, including Dolby Atmos, DTS:X, Dolby Surround, and DTS Neural:X. There's also a Cinema EQ mode that automatically adjusts the sound quality for movies and a Music EQ mode that does the same for music.
Sound quality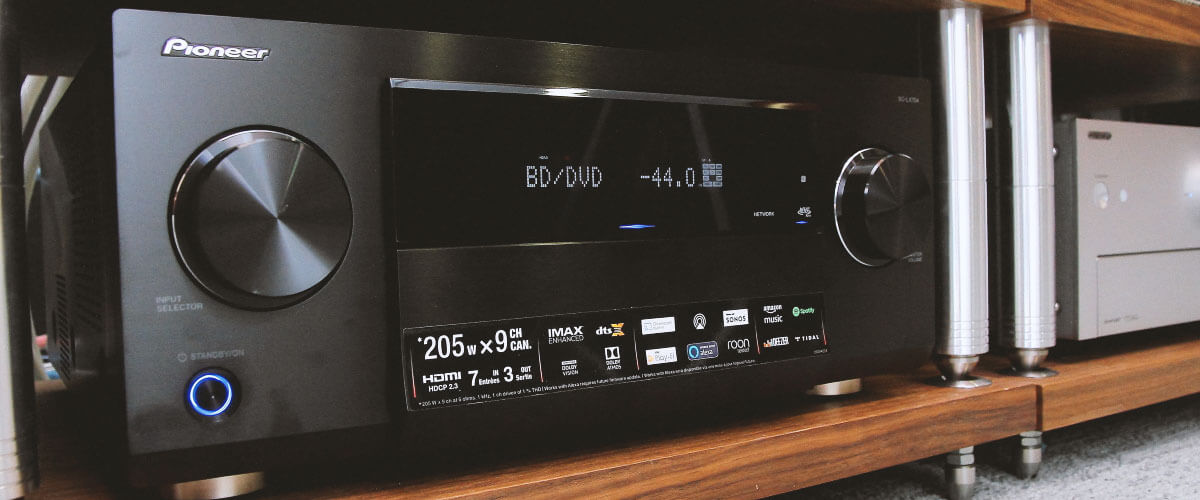 I've tested a lot of receivers before, and the Pioneer Elite SC-LX704 is definitely one of the finest. The calibration process, from my point of view, is better than many others. Besides, I tried to play the soundtrack of "Mad Max: Fury Road" with the Dolby Atmos enabled, and it sounded fantastic, with plenty of depth and detail. The explosions and gunfire were incredibly loud and realistically portrayed, and the sound stage was huge. The SC-LX704 handled music well, delivering a smooth and natural sound with good bass response. Even at higher volumes, the Pioneer is rich and full.
Verdict about Pioneer Elite SC-LX704
The Pioneer Elite SC-LX704's specifications clearly met my hopes. It is great for movies, music, and games alike. Overall, this unit is a decent value for the money if you're looking for a high-end receiver that can handle all of your audio needs.
We are supported by our audience. When you purchase through links on our site, we may earn an affiliate commission at no extra cost to you.
Our newsletter
* We will never send you spam or share your email with third parties