Are you in the market for an amplifier that can handle all your audio and video needs? If so, Yamaha has a model that may interest you – the RX-A6A. So far, I've been very impressed with its quality, whether I was watching movies, listening to music, or gaming. Keep reading this Yamaha RX-A6A review to find out why.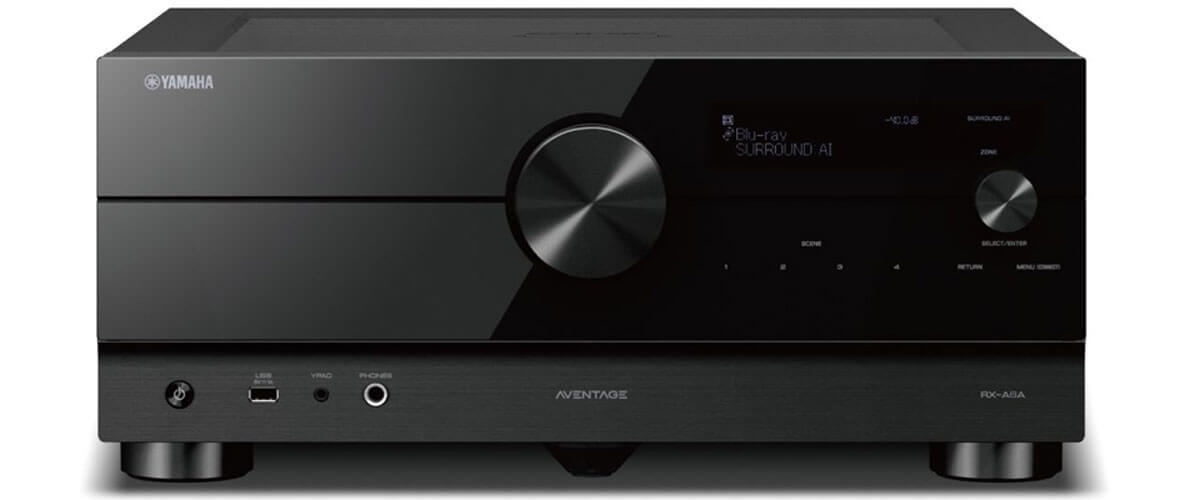 Build and design
The Yamaha RX-A6A is a beautiful amplifier. It has a sleek, modern design with a black finish. It's also quite large, measuring in at 17-1/8 x 7-1/2 x 17-3/8 inches and 41.2 lbs, so you'll need some space for it.
But it's not just about looks – the RX-A6A is also built to last. It has a robust construction with a metal chassis and thick, heavy-duty speaker terminals that will last for years and can handle even the most strenuous listening sessions.
The front panel of the RX-A6A is quite simple, with just a few buttons and an LCD display. The buttons allow you to control basic functions such as power, volume, input selection, and sound mode. The LCD display provides information about the current settings and status of the amplifier. The back panel features more HDMI inputs and outputs, as well as a variety of other audio and video connections.
Features and specs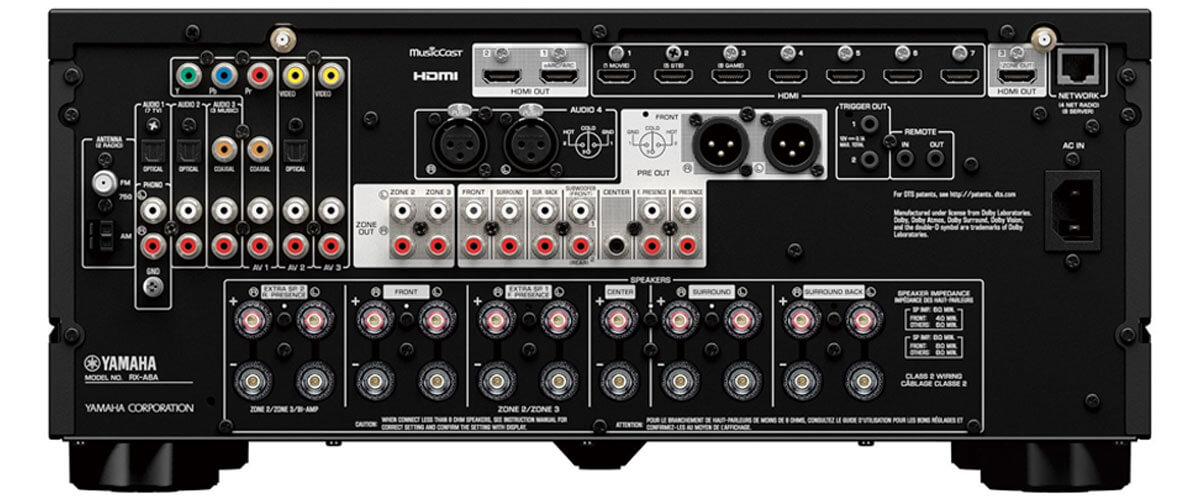 The Yamaha RX-A6A is a comprehensive amplifier, with plenty of features to satisfy even the most demanding user. It's a 9.2 channel receiver that can handle up to 150 watts per channel. The RX-A6A also features Yamaha's Compressed Music Enhancer, which restores lost detail and dynamic range in compressed music files. Multi-room listening is available here, so you can listen to music in 4 different rooms of your house or even in the backyard.
Bi-amp capability is included too, which allows you to use two amplifiers to drive your front speaker set. If you're concerned about expensive power bills, there's an ECO mode that cuts electricity use by up to 20%.
RX-A6A has a wide range of inputs and outputs, like 7 Inputs and 3 Outputs for HDMI. As an example, you can use them to connect with a Blu-ray player, cable box, gaming console, and other devices. I like that this model supports probably all current connecting options, including wireless: analog and digital, coaxial, USB connections, composite video inputs/outputs, network port, front AV input, a headphone output, WiFi, Bluetooth, and more. In fact, you can connect just about anything to it. If you are a fan of radio, here is a built-in FM-tuner quality too.
Some other specifications of Yamaha RX-A6A in terms of video quality include 4K Ultra HD pass-through, HDR support, and Dolby Vision, near-4K quality. You are able to get the most out of your current video collection. It also supports 3D audio formats such as Dolby Atmos and DTS:X. And if you're a gamer, the RX-A6A has you covered with its low latency mode and various gaming modes that optimize the sound for different types of games.
Sound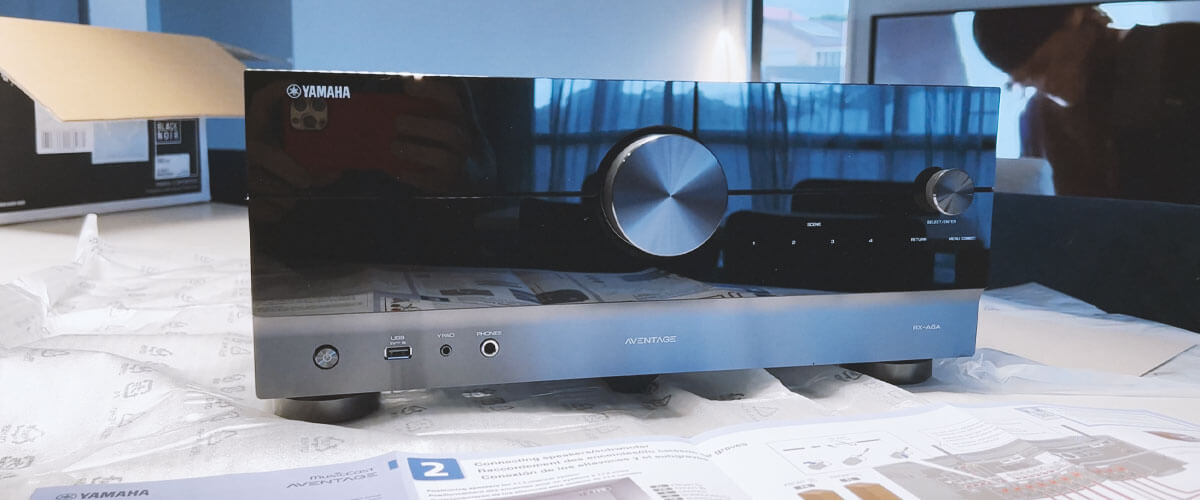 My experience with the sound quality of the Yamaha RX-A6A has been overwhelmingly positive. The amplifier is able to deliver clear, crisp audio with excellent dynamics. Whether I was watching a movie or listening to music, I was always impressed by the powerful sound that this receiver produces and particularly with how well it handled gaming audio – gunshots and explosions sounded realistic and immersive. And its low latency mode ensures that there is no delay between what you see on the screen and what you hear, so you won't miss a single beat.
A listening mode selector that allows you to choose from three different listening modes: music, movie, or game. These modes optimize the sound for different types of content. A custom mode that you can use to create your own personal listening settings. For films, the cinema DSP mode creates a truly cinematic experience. There's also a dialogue lift mode that raises the level of dialogue in movies and TV shows to make it easier to hear. For music, the stereo mode creates a wide, spacious soundstage. And for games, the game mode provides an extra level of immersion.
Verdict about Yamaha RX-A6A
My personal recommendation for anyone looking for a high-quality amplifier would be the Yamaha RX-A6A. Whether you're a movie buff, music lover, or gamer, there are tons of features for everyone. It took my audio experience to the next level.
We are supported by our audience. When you purchase through links on our site, we may earn an affiliate commission at no extra cost to you.
Our newsletter
* We will never send you spam or share your email with third parties