An AV receiver provides more power and functionality than a stereo receiver. The acronym AV refers to audio/video, which means that the device can play music and video such as DVD or Blu-ray discs. On the other hand, a stereo receiver is designed predominantly for audio playback.
The main differences between AV receivers and stereo receivers are:
An AV receiver is a home theater system that supports multiple speakers (five or more), whereas a stereo receiver only supports two speakers at most;
An AV receiver can playback surround sound and stereo audio tracks (such as Dolby Pro Logic), whereas a stereo receiver is only able to deliver two-channel stereo;
An AV receiver is designed for home theater systems with separate components, such as DVD players and video game consoles. A stereo receiver can drive speakers directly without using a separate amplifier or components.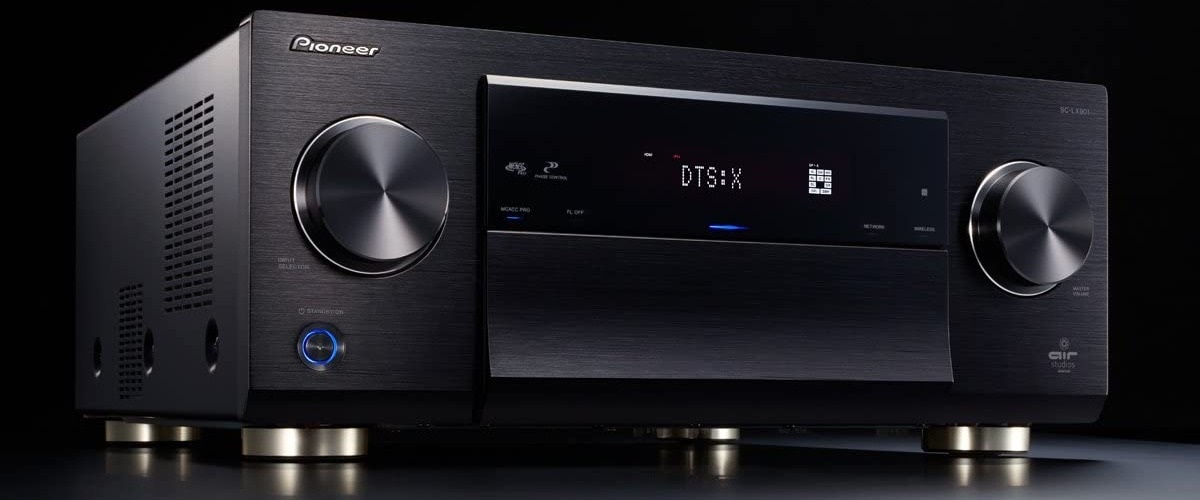 What is an AV receiver?
An AV receiver, also known as a surround sound receiver, is an audio/video component that receives audio and video signals from a source device such as a TV, DVD player, Blu-ray player, etc.
In addition, an AV receiver is essentially a home theater system's centerpiece. An AV Receiver includes several components, including those for audio and video playback. It provides the amplification necessary to power a 5-channel or 7-channel surround sound setup and acts as the control hub for sources and speakers via HDMI ports, which provide better quality.
What is a stereo receiver?
A stereo (or stereo receiver) is an electronic device that takes the sound and splits it into two separate parts: one for the left speaker and one for the right. Besides, it takes audio signals in your music sources' left and right channels, processes them, and sends the resulting sound to speakers for listening. It also acts as an amplifier, which allows the speakers to play at higher volumes without losing sound quality.
Which is better: AV receiver or stereo receiver?
The choice of a particular device is determined by what you need. If your primary purpose is to connect and power speakers, then a stereo receiver is a better choice. On the contrary, an AV receiver will be a better option if you need additional inputs like TV or Blu-Ray player connections and good surround sound quality. We recommend an AV receiver for your home theater system. They can deliver better surround sound and power output than stereo receivers.
We are supported by our audience. When you purchase through links on our site, we may earn an affiliate commission at no extra cost to you.
Our newsletter
* We will never send you spam or share your email with third parties