Before buying an AV receiver, there are some factors you should know about this product. One of these is the number of channels needed for the best audio experience.
What do the numbers mean in surround sound terminology?
A surround sound system is a set up of speakers around the listener. These speakers create multi-channel audio, which creates an environment for film and television watching that is similar to what you might experience in real life: hearing sounds from your left or right, above or below.
Let's figure out the receiver channels designation. For example, "5.1.4" might be represented as "a.b.c." .Then:
"a" is the number of speakers around the user at ear level
"b" – number of subwoofers
"c" – the number of ceiling speakers
Let's take a look at the features of various channel configurations.
2-channels receivers
A 2.0-channel receiver is fairly basic with just two speakers and no surround sound capabilities. Such receivers are good enough for casual use like watching movies with no high demands on sound quality, etc.
A 2.1-channel receiver is more advanced than the 2.0-channel type and has two full-range speakers and one subwoofer. It offers a fuller sound than the 2.0-channel variant but does not provide an immersive experience for movie watching or game playing.
5-channels receivers
A 5.1-channel system is composed of five speakers and one subwoofer. A 5.1-channel system offers the best option for those who wish to create a truly immersive experience. The subwoofer provides low-end bass effect to enhance movie or game sounds effects such as explosions or depth/rumble which can be felt through vibrations.
7-channels receivers
A 7.1-channel receiver provides the same number of speakers as a 5.1-channel system but is equipped with 2 additional speakers (two surround back speakers) for rear effects and sounds coming from behind the listener.
9-channels receivers
A 9.1-channel receiver consists of the same total number of speakers as a 7.1-channel system but with two additional speakers for front height and/or ceiling effects (depending on your listening preferences).
11 and 13-channels receivers
11.2-channel and 13.2-channel receiver systems are the most sophisticated home theater system configurations at the moment. They consist of eleven or thirteen speakers respectively, including two subwoofers. Surround speakers can be ceiling mounted or wall mounted for optimum audio quality.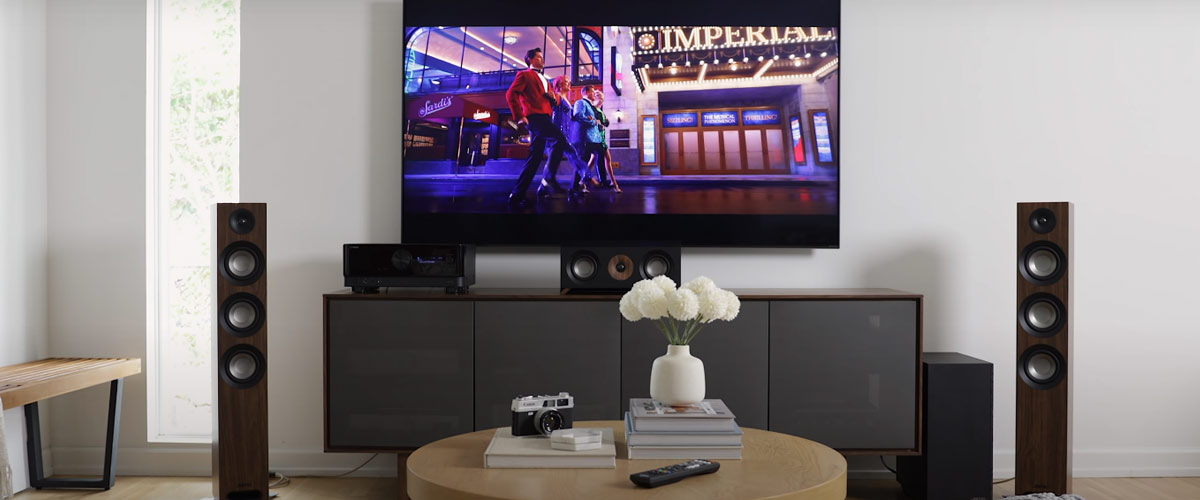 How many channels do I need for surround sound?
The best way to choose the most suitable AV receiver is to consider your room size, speaker requirements and budget constraints. You can create an immersive system with just 5 or 7 sound channels but if you want increased flexibility then go for the 9-channel variant. If you are looking for a really powerful solution, consider 11-channels receivers that deliver the ultimate surround sound experience.
How many channels do I need for Dolby Atmos?
Dolby Atmos is an advanced virtualization technology that creates sound experiences above the listener, which are best experienced using 11 or more speakers. So if you are looking for a home theater receiver to create a Dolby Atmos experience then make sure your receiver has a 9.2-channel configuration at least.
We are supported by our audience. When you purchase through links on our site, we may earn an affiliate commission at no extra cost to you.
Our newsletter
* We will never send you spam or share your email with third parties